Mills in Alto Aragón
Castiello de Jaca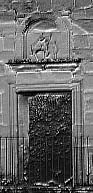 C

astiello de Jaca
is situated on the main road from Jaca to Canfranc and its tunnel to France. At the mesón (where La Garcipollera is signposted) turn right and drop your vehicle at the parking lot between the restaurant and the river. Take a look at the infor­mation panel (let's hope it's still there) and then walk back to the main road where you'll find the
Calle la Fábrica
. Walk the road down, turn to the North and below the bridge of the railways and find your way to the new urbanization
El Molino
. Keep an eye on the patterns on the walls and you should recognize the former mill without difficulty.
Pictures: 19.VIII.2011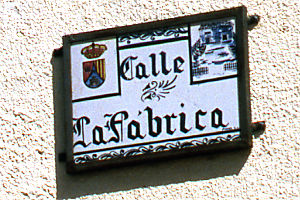 (1) Calle La Fábrica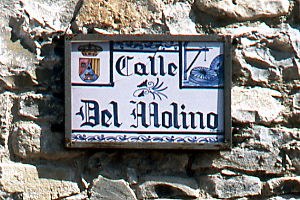 (2) Calle Del Molino
A
part from the name of two streets and some decommissioned milling stones now in an orna­mental role, nothing much reminds of the old mills.
R
ecently new housing was built concentrated around the huge Molino del Señor (7).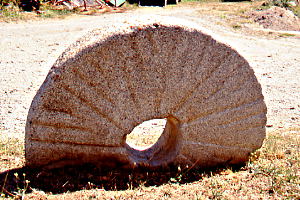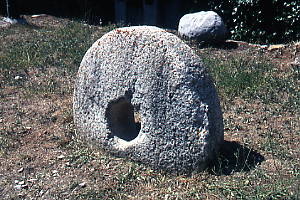 (3,4) Decommissioned milling stones
P
rospective buyers where not informed and failed to notice that most of the houses were built in the flood plain of the Río Ara­gón. The company, aptly named El Molino de Cas­tiello SL, choose to ignore the European Flood Direc­tive about development in zones prone to inunda­tion. Disaster struck before even half of the houses stood and tore down several recently occupied homes!
T
he Spanish Blog del Agua in its
entry of Novem­ber 20th, 2012
makes an analysis of the situation and reaches the conclusion that nobody should have been surprised by the events.
I keep a local copy of that analysis:
Inundaciones e irresponsabilidad
(PDF, 10MB). Though the text is in Spanish, the images are telling.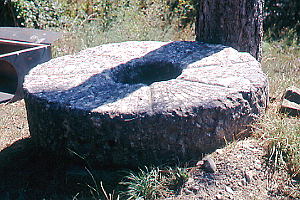 (5) Conglomerate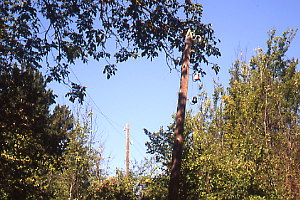 (6) Old electricity lines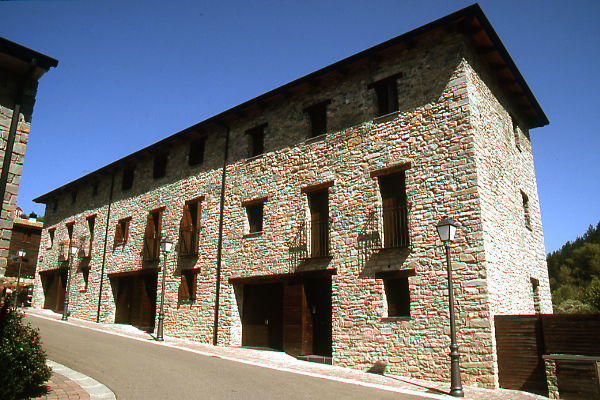 (7) The former Molino del Señor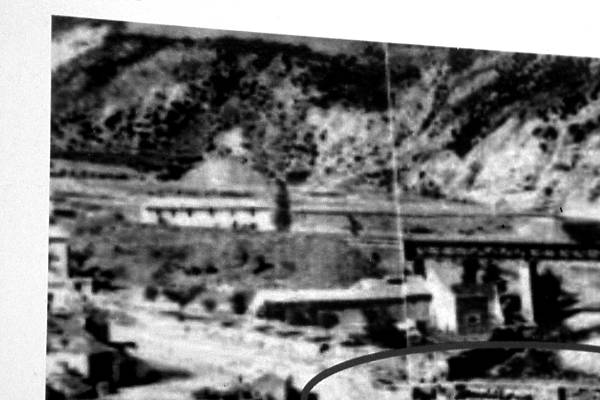 (8) Old picture showing the molino, the fábrica and the railway bridge
(found on the information panel)